/

Blog
Why Buy a Used Car Warranty?
A used car warranty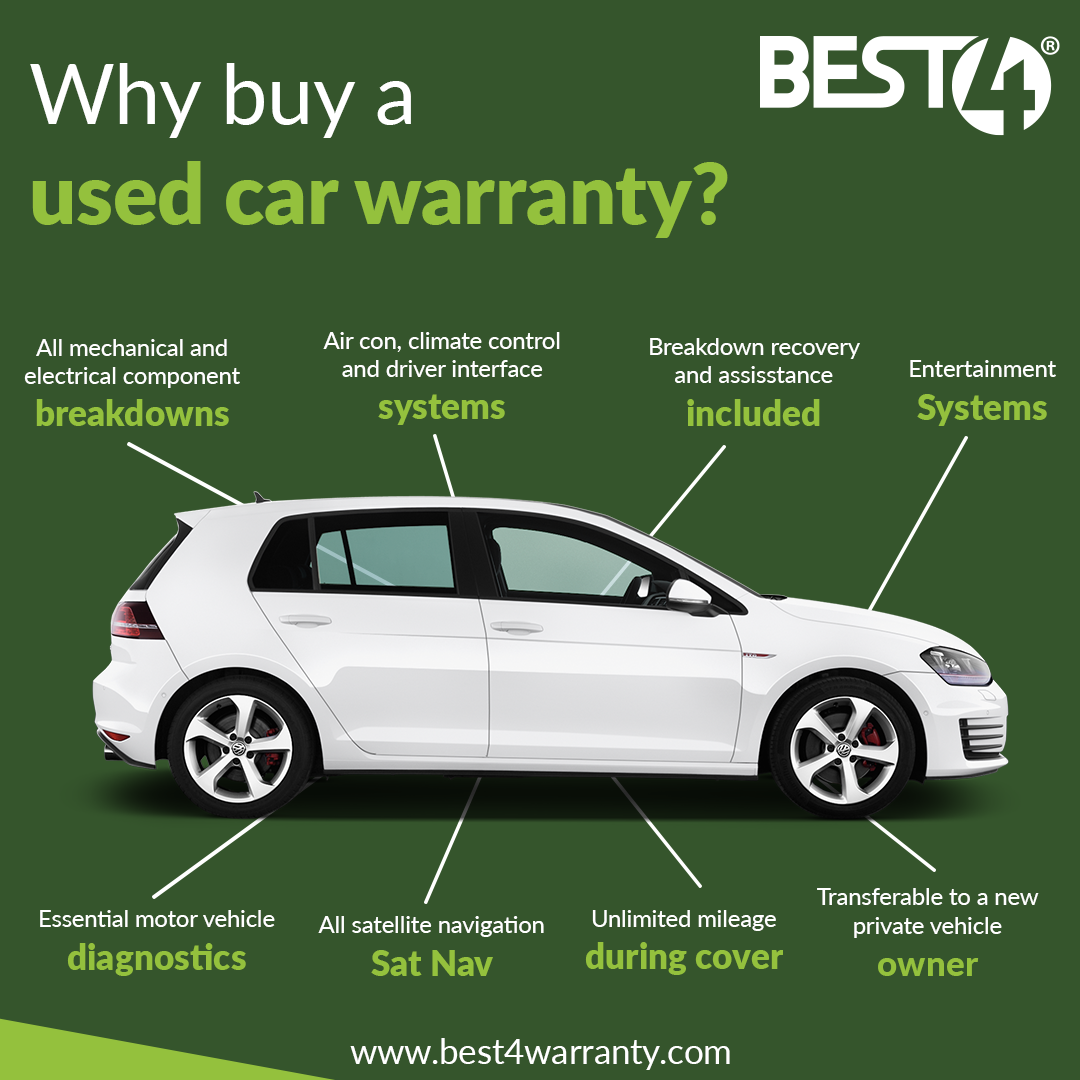 provides all mechanical and electrical component breakdown cover. If a component in your car fails, we will take the financial liability from you.
In our AutoGold and AutoSilver policies, Air con, climate control and driver interface will be covered. If a component fails, we can pay up to 100% of the claim limit.
It's time to cancel your breakdown cover. You can receive breakdown recovery and assistance included in many of our policies. Save yourself an average of £54 a year and include it in your warranty cover!
Protect your entertainment systems and all satellite navigation cover up to the cost of your specified claim limits.
Choose a labour rate (independent or main dealer) for essential motor vehicle diagnostics. Independent dealer rates are usually cheaper compared with main dealer prices, which could exceed our £200 limit.
When covered with Best4 Warranty, you will receive unlimited mileage during cover. When taking out the policy, we unfortunately do not cover vehicles over the age of 12 or 100,000 miles.
If you're looking to sell your car, we provide a service that makes transferring the policy to a new private vehicle owner.
Get your quote today!