/

Blog
Top 20 Fastest Selling Used Cars of 2022
When shopping for your next used vehicle, if you're looking for a popular make and model, you may need to know how long your potential vehicles stays in the dealer's forecourt.
Car Dealer Magazine asked eBay Motors Group to evaluate the thousands and thousands of adverts vehicle sellers have posted on its platforms over the past few years to find out what are the top 20 fastest selling used cars.
During this study, the advertising experts assessed cars that have been advertised more than 1,000 times to exclude super exclusive models to find the speediest sellers.
They worked out the average number of days it took for sellers to sell their vehicle from March 2021 to March 2022.
Head of Marketing and Research, Dermot Kelleher, discussed how Covid lockdowns influenced drivers to purchase more SUVs, especially families planning staycations rather than travelling abroad or households who no long need two cars because of remote working.
Read on to see which cars came on top as the fastest sellers.
1.Alfa Romeo Stelvio
Days to sell: 23.9
Average price: £35,976
2.Vauxhall GTC
Days to sell: 25.2
Average price: £10,053
3.Tesla Model 3
Days to sell: 25.8
Average price: £47,352
4.Vauxhall Mokka
Days to sell: 27.8
Average price: £9,850
5.Infiniti Q30
Days to sell: 27.9
Average price: £12,321
6.Nissan Pulsar
Days to sell: 28.8
Average price: £8,177
7.Mercedes GLA
Days to sell 29.1
Average price: £22,187
8.Kia Sorento
Days to sell: 29.7
Average price: £17,520
9.Land Rover Discovery Sport
Days to sell: 29.8
Average price: £30,790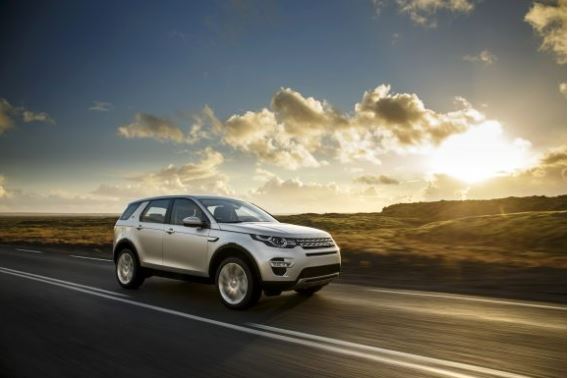 10.Jeep Renegade
Days to sell: 30
Average price: £14,240
11.Dacia Logan
Days to sell: 30.4
Average price: £7,271
12.MG ZS
Days to sell: 30.5
Average price: £16,873
13.Hyundai ix35
Days to sell: 30.7
Average price: £7,360
14.Range Rover Evoque
Days to sell: 30.7
Average price: £26,099
15.Mitsubishi Outlander
Days to sell: 30.8
Average price: £18,320
16.Mazda CX-5
Days to sell: 31.4
Average price: £18,951
17.Volkswagen Touareg
Days to sell: 31.5
Average price: £25,468
18.Mercedes CLA
Days to sell: 31.8
Average price: £22,464
19.Mercedes GLE
Days to sell: 32
Average price: £43,823
20.Land Rover Discovery
Days to sell: 32.2
Average price: £32,669